Image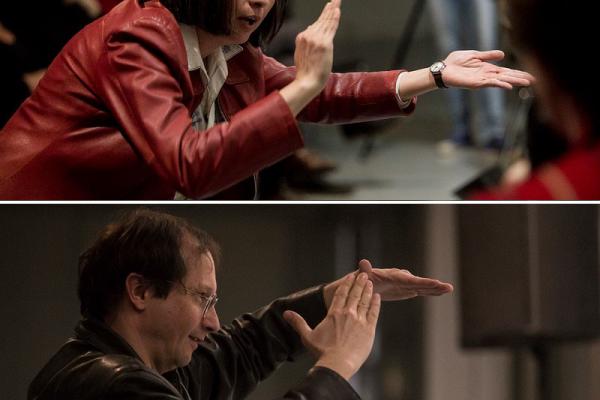 September 23, 2019
All Day
Location
350 Sullivant Hall, OSU
Description
The composer-performer duo Atelier Avant Austria (Se-Lien Chuang and Andreas Weixler) have been invited to the Advanced Computing Center for the Arts and Design (ACCAD) at The Ohio State University.
The encounter of the Austrian/Taiwanese artists with the Sonic Arts Ensemble and the composer Marc Ainger and the flutist Ann Stimson will explore algorithmic concepts, improvisation and mutual influence of acoustic instrumental sounds and real-time audiovisual processing as well as multichannel electroacoustic music and art video.
ABOUT THE ARTISTS 
Since 1996 Andreas Weixler & Se-Lien Chuang are jointly running Atelier Avant Austria as an artist cooperation for composition, computer music and multimedia based in Austria. Andreas Weixler & Se-Lien Chuang are the 2018 ICMA award winner for the best European performance. Currently both are specializing in intermedia concerts of improvisation and audiovisual real-time computing.  
Hosted by Livable Futures, an initiative of the Global Arts and Humanities Discovery Theme; The Ohio State University School of music and The Advances Center for the Arts; and Humanities
With kind support of the Austrian Cultural Forum of New York City (ACFNY)
www.avant.mur.at 
---