January 11, 2023
ACCAD Welcomes Yana Hashamova as Interim Director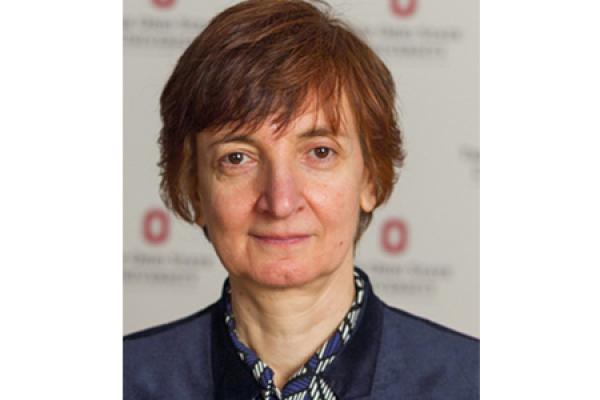 After serving a second term as Interim Director, Maria Palazzi is ending her interim work and embarking on a well-deserved sabbatical spring 2023 semester. Again, the ACCAD faculty, staff and student community express genuine gratitude for Maria's dedicated service. Maria will maintain a presence at ACCAD, but will return as full time faculty in the Department of Design next autumn 2023.
ACCAD is very pleased to welcome Professor Yana Hashamova as ACCAD's Interim Director while our new Director search continues.
Professor Hashamova is an Arts and Sciences Distinguished Professor of Slavic and Affiliate Faculty of Theatre, Film, and Media Arts; Comparative Studies; Women's Gender and Sexuality Studies; and the Mershon Center for International Security Studies. Honorary Research Associate at the Research Centre of the Slovenian Academy of Sciences and Arts (Institute of Culture and Memory Studies), Dr. Hashamova is also editor of the Slavic and East European Journal, the publication of the American Association of Teachers of Slavic and East European Languages.
News Filters:
---