March 21, 2018
Dreamworks Animator JP Sans visits ACCAD / OSU
Image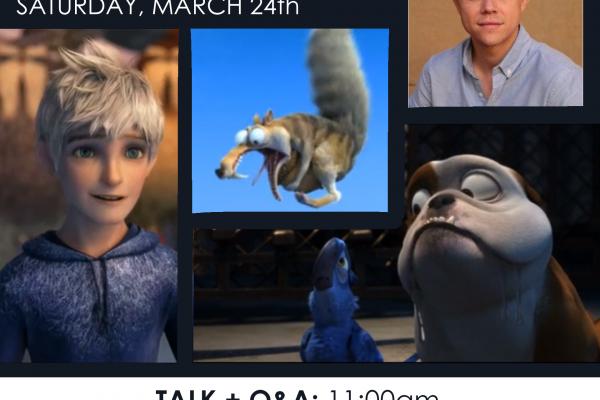 Description
ACCAD is pleased to welcome Dreamworks Animator, JP Sans to Ohio State.  JP will be giving a workshop at ACCAD on Saturday, March 24th from 1:00-5:00 PM.  His visit is being sponsored by the OSU Animation Club and by ACCAD. JP Sans is a Supervising Animator at DreamWorks Animation Studios. Born in Venezuela and raised in Florida, JP has been driven by the combination of performance art and drawing from a young age. Through the medium of animation, he fell in love with characterization and story-telling. He achieved his degree in Computer Animation from Miami International University of Art & Design, where he further developed this passion. His first break came when he joined Blue Sky Studios, later moving to DreamWorks in 2011. JP's most notable work has been on Rio, Rise of the Guardians, and the Ice Age franchise. With the recent launch of DreamWorks Shorts, JP made his co-directing debut with Bilby.
The workshop will be held in ACCAD's Classroom 349-A Sullivant Hall.  JP will also host a Q&A session for interested students at 11:00 a.m. in ACCAD's classroom.
Please contact Breanne Butters (.9) for more information.
News Filters:
---