May 15, 2012
Native Ohioians | ACCAD Alums Featured in Local News
Image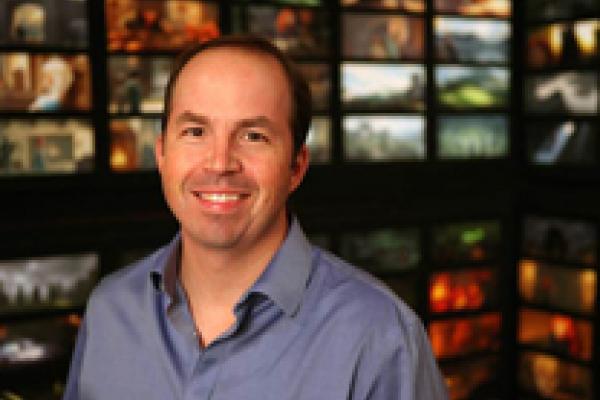 Description
ACCAD | Ohio State Alumni were recently featured in Ohio news for their "home" town connections with 2 summer blockbusters: Brave and Ice Age 4 Continental Drift.  Local newspapers recently interviewed Steve May (right), a Mansfield native and current Chief Technology Officer at PIXAR. The Cleveland Plan Dealer and Columbus Dispatch talked with him about the new PIXAR feature-length animation. In these articles Steve discusses the path leading to his career at PIXAR and highlights his industry experiences to date.
ACCAD Alum Fran Kalal, a Columbus, Ohio native also spoke with the Ohio State University Communications Office about her contributions to Brave. Fran, along with ACCAD Alums: Jenny Macy, Beth Albright and Kyoung Lee are also credited within the latest PIXAR feature.
Steve Martino, (Dayton) and his colleague John Donkin (Cleveland) have a major influence at Blue Sky Studios and key roles in the success of the Ice Age series of films. Steve, John and Chris Wedge (co- creater of Blue Sky Studios) are ACCAD alums. Steve interviewed recently with the Columbus Dispatch and the Dayton Daily News. See also a more recent Columbus Dispatch article.
ACCAD is proud to recognize these and other graduates who currently work in the film industry, along with education, government and numerous private sector fields. ACCAD's alumni page shows the breadth of alumni influence around the world.
News Filters:
---