April 14, 2022
New short film, "Upwelling" premieres at the Wexner Center
Image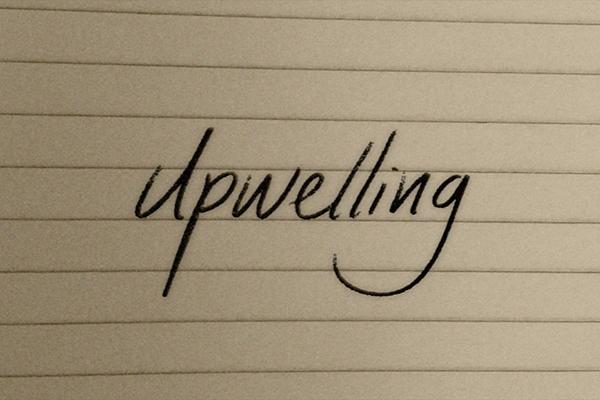 Description
Collaboratively created, this visual and sonic poem is assembled from messages shared across the globe by fellow artists living through the lockdowns and protests of 2020.
ACCAD/Dance faculty member Norah Zuniga Shaw is premiering a film at the Wexner Center for the Arts this April and May. The film was collaboratively created with animations by Vita Berezina-Blackburn and Taylor Olsen with sound resources from Marc Ainger and the Sonic Arts Ensemble.
In May 2020, as the COVID-19 pandemic spread across the globe and quarantines were put in place, intermedia artist and Ohio State Professor of Dance Norah Zuniga Shaw (ZShaw) invited 27 friends—fellow artists scattered across three continents and two hemispheres—to leave a trace of their lives by participating in a voicemail diary. Using WhatsApp as a platform for message exchange and collection, ZShaw's prompt to participate activated individual practices to create a nourishing creative community during a period of isolation and uncertainty. The resulting short film, woven together from the collected video and cellphone audio messages, moves from learning to live in isolation to participating in the Black Lives Matter protests held in response to the police killing of George Floyd.
While the work chronicles a series of fragmented, widely varying experiences, Upwelling also offers a restorative beacon of presence. Created over the intervening years and now viewed from almost two years later, the project can be seen as act of care and remembering, or what the artist calls "a form of memory work, a way of recalling to deconstruct, to understand, and to remain in the moment of planetary need and urgency." Upwelling's gathered recitations and incantations create a collective register of a transformative moment on the planet—together, in short, they leave a trace. (14:13 mins., video)
Upwelling was created with the support of the Wexner Center's Film/Video Studio as well as a year long residency for experiments in digital performance.
More about the artist
Norah Zuniga Shaw is an interdisciplinary performance artist, writer, facilitator, and creative director. Her work has been presented throughout Asia, Australia, Europe, and North America including at the Centre Pompidou, Paris; Sadler's Wells, London; the Chicago Humanities Festival; and at the Wexner Center. ZShaw's projects include Synchronous Objects with William Forsythe, TWO with Bebe Miller, the transmedia performance ritual Climate Gathering, and the Livable Futures public practice and podcast. Her essays, poems, and interviews have appeared in Choreographic Practices, Performance Research, and Motion Bank, among other journals, platforms, and publications. She is a vocalist for the Sonic Arts Ensemble, professor in Ohio State's Department of Dance, and Director for Dance and Technology for the department and Ohio State's Advanced Computing Center for the Arts and Design, where she cofounded the Motion Lab in 2005 to foster innovations in performance and technology. She has received numerous fellowships, grants, and awards and continues to offer public lectures, workshops, and performance installations internationally. Read more [https://nzshaw.art/bio-cv/]
Upwelling credits
Concept, editing, and sound design: Norah ZShaw
Postproduction animation: Taylor Olsen
Postproduction sound: Paul Hill © 2022
Contributing artists
Gabri Christa
Improvisation/incantation on the beach
Staten Island, New York
Jack Gray Distance dances, beach walks, Hawaiian chant, rituals with Atamira Dance Company
Auckland, Aotearoa/New Zealand
Marianne Kim and Bondo
"I see myself better when this thing is off"
Drawings, videos, and sound
Tempe, Arizona
Jen Rae
"Days between two days floating"
Images, sounds, and video
Melbourne/Naarm, Australia
Michael Morris
Reading bell hooks's "All About Love"
Columbus, Ohio
Andre M. Zachery
Reading Fred Moten and Stefano Harney's "Hapticality or Love"
Images, sound, video Brooklyn, New York
Jazelynn Goudy
"Hands up don't shoot"
Images, sound, and video
Boston, Massachusetts
Sandra Babli
Reading Audre Lorde's "A Litany for Survival"
Munich, Germany
Naree Vachananda
Reading Carlo Rovelli's "The Order of Time"
Melbourne/Naarm, Australia
Kaustavi Sarkar
Odissi dancing
Charleston, South Carolina
Awilda Rodriguez
Lora San Juan, Puerto Rico
Susanne Martin
Berlin, Germany
Ale Jara
Cologne, Germany
Peter Chan
Columbus, Ohio
Katherine Borland
Columbus, Ohio
Ben McCorkle
Columbus, Ohio
Kathryn Nusa Logan
Overbrook Ravine, Ohio
Sara Wookey
London, England
Carol Brown
Melbourne/Naarm, Australia
Upwelling converges paths with two other works that emerged during 2020:

UnchartedTerritory
Animations and virtual journey sketches: Vita Berezina Blackburn
and
The Sonic Arts Ensemble
Networked Performance improvisations
Directed by Marc Ainger

Ann Stimson: flute
Fede Camara Halac: electronics
Jacob Kopcienski: altered saxophone and electronics
Berenice Llorens: guitar
James Croson: piano
Joe Sferra: clarinet
Scott Deal: vibraphone and percussion
Norah Zuniga Shaw: vocals and body percussion
Oded Huberman: laptop
With special guest:
The Honorable Elizabeth A. Baker (new renaissance artist)
News Filters:
---