November 2, 2021
NowNetArts Conference 2021
Image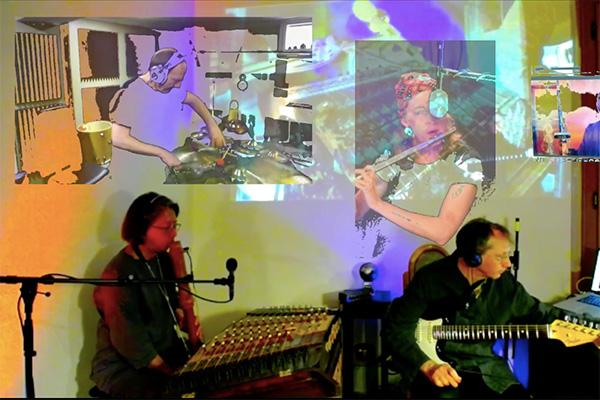 Description
On Sunday, November 7th from 1:30–2:30 PM EST, The Sonic Arts Ensemble, featuring Ann Stimson, Marc Ainger, and Oded Huberman from ACCAD; Atelier Avant (Se-Lien Chuang and Andreas Weixler) from Austria; and Scott Deal (Director of the Tavel Arts and Technology Research Center, Indiana), will perform and present on their networked ensemble work as part of the NowNetArts Conference 2021.  
Also appearing in the conference on November 6th at 12 PM EDT will be a spin-off ensemble, You Should Listen To Elektra The Sonic Arts Ensemble featuring Fede Camara Halac and Jacob Kopcienski (ACCAD).
Both ensembles will be making use of the ACCAD networked performance infrastructure. The Sonic Arts Ensemble will be using the infrastructure's upgraded streaming abilities, with Oded Huberman mixing and streaming audio and video in real time from ACCAD's Sonic Arts Lab. 
The NowNet Arts Conference, taking place virtually November 4th–7th, is an annual event for artists, technologists, researchers, educators and industry professionals advancing topics in contemporary arts for the ongoing development of the field. This year's theme is "Network Arts: Transformation of Distance" which makes reference to geographic distance in addition to broader concepts such as physical, emotional, societal, environmental, and dimensional distance.
News Filters:
---