October 15, 2020
Sonic Arts Ensemble Performance at NowNet Arts Conference
Image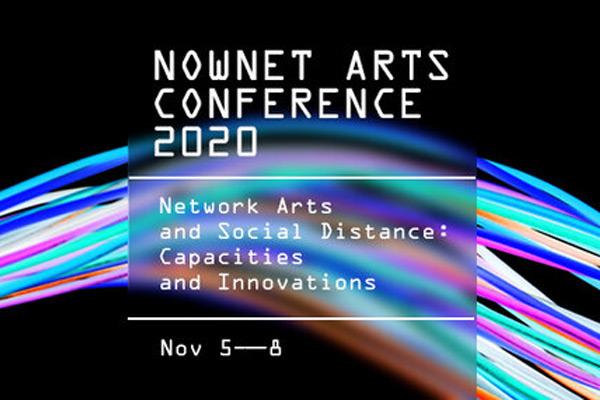 Description
On November 8th the Ohio State University Sonic Arts Ensemble will present a concert demonstration at the NowNet Arts Conference 2020 co-directed by Professor Marc Ainger and Fede Cámara Halac (GAHDT Post-Doctoral Fellow).
The NowNet Arts Conference, taking place November 5th–8th, is an annual event for artists, technologists, researchers, educators and industry professionals advancing topics in contemporary arts for the ongoing development of the field. This year's theme is "Network Arts and Social Distance: Capacities and Innovations" and is a response to the COVID-19 pandemic and changes in the world due to social distancing. 
For this performance, The Sonic Arts Ensemble will be collaborating with New Renaissance Artist Elizabeth A. Baker. Elizabeth embraces a constant stream of change and rebirth in practice, which expands into a variety of media, chiefly an exploration of how sonic and spatial worlds can be manipulated to personify a variety of philosophies and principles both tangible as well as intangible.
The Sonic Arts Ensemble is a collaboration between the School of Music and ACCAD and explores the extension of traditional instruments and modes of performance into new, imaginative realms of action and interaction. The Motion Lab at ACCAD provided incubation space for this project, along with core technical support from Lab Manager, Oded Huberman. Thanks also to Professor Norah Zuniga-Shaw (Dance/ACCAD) for her integral artistic collaboration.
The Sonic Arts Ensemble would also like to thank co-sponsors GAHDT and Livable Futures.
News Filters:
---