January 23, 2020
TEDx OSU - Pr. Kyoung Lee Swearingen - February 22, 12pm
Image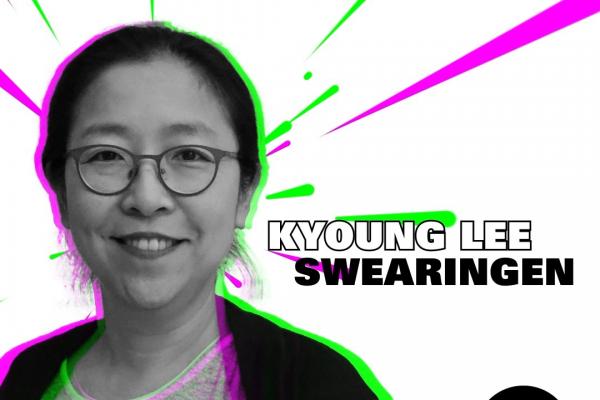 Description
Pr Kyoung Lee Swearingen is one of the TEDx speaker this year at OSU.
Kyoung Lee Swearingen is a visual storyteller with years of experience as a Lighting Technical Director at Pixar Animation Studios and her filmography includes Ratatouille, Wall-E, UP, Cars 2, Toy Story 3, Brave, Monsters University, Presto, La Luna, The Blue Umbrella, Mater's Tall Tales, and Partly Cloudy which have claimed numerous awards from the Academy Awards, BAFTA, Visual Effects Society, The American Film Institute, as well as many others. Currently, Kyoung is an Assistant Professor in the Department of Design, teaches computer animation at ACCAD and her research focuses on creating games and animation for social good, using humane technology and practicing transdisciplinary collaboration.
TEDxOhioStateUniversity presents Magnify, the 2019-2020 main event. Magnify will be February 22nd at Mershon Auditorium in Columbus, Ohio.
12 speakers and performers will showcase their ideas worth spreading this year. Join this TEDx event and the diverse talents and voices of Ohio State University!
More details and Tickets on the Wexner Website 
News Filters:
---