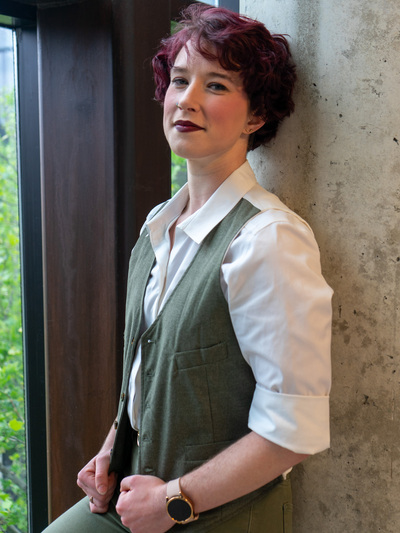 Nico Lawson
Graduate Research Associate
they/them/theirs
331 Sullivant Hall
1813 N. High Street
Columbus, Ohio 43210
I am a dancer, choreographer, writer, educator, and social justice advocate. My work values lived experiences and possibilities for transformation.
As the Artistic Director of Nicole Lawson Dance Projects, I have shown my work throughout North Carolina, including the American Dance Festival's Healing Parade, Tobacco Road Dance Productions' "In Concert" series, the Greensboro Fringe Festival, and independent productions in Durham and Greensboro.
As a teacher, I specialize in Creative Movement, Contemporary, Ballet, Jazz, Composition, Anatomy, and Dance History. As a scholar, I am curious about the intersections of trauma-informed, anti-racist praxis and community dance-making.