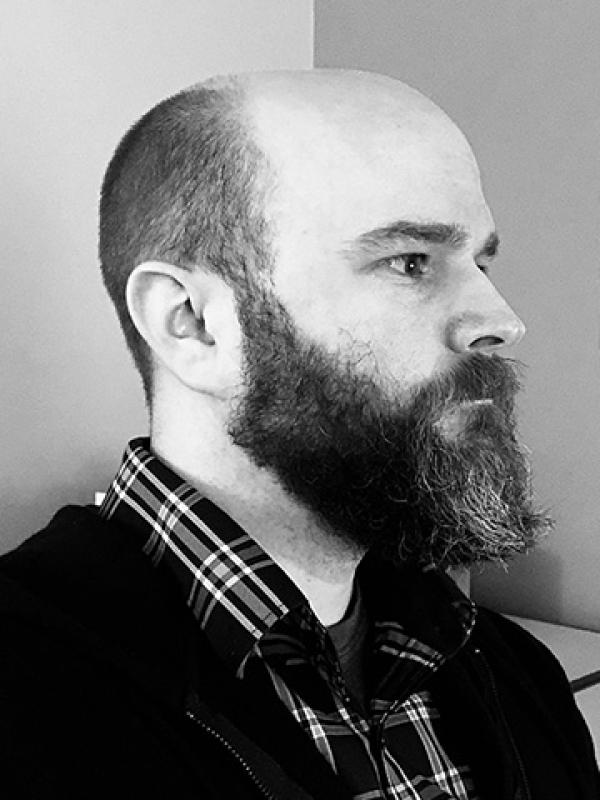 Joshua McClurg-Genevese
Lecturer
331 Sullivant Hall
1813 N. High Street
Columbus, Ohio 43210
Areas of Expertise
Creative Direction
Visual Communication Design
Web & Interactive Design and Development
Human Centered Design
Design Strategy
Design Thinkking
Education
BFA, The Columbus College of Art and Design (Illustration & Design)
MFA, The Ohio State University (Design Strategy)
Joshua is an experienced creative director, design strategist, and principal-level designer focused on human-centered, iterative design methodologies and visual communication.
He has over twenty years of professional experience in the design, user experience and design strategy fields. He has worked with a wide variety of clients in the business, pharmaceutical, retail, and utility industries as well as in the academic and non-profit arenas. He has experience with a wide variety of techniques and methodologies including: Digital strategy and branding, Web and interactive design and development, human-centered design, user experience, ideation, digital storytelling, visual communications design, mobile applications, and 2D/3D animation.
He is actively involved in design research and design education, and has spoken about user experience, digital design and interactive strategy at local, national and international conferences for organizations such as Regan Communications, IBF, Melcrum Publishing, Capital University, The Ohio State University, and others.
He has taught digital design and development classes at The Ohio State University and the Columbus College of Art and Design (CCAD), has contributed to various online publications, and acts as an advocate for design, design strategy and visual communications throughout the country.