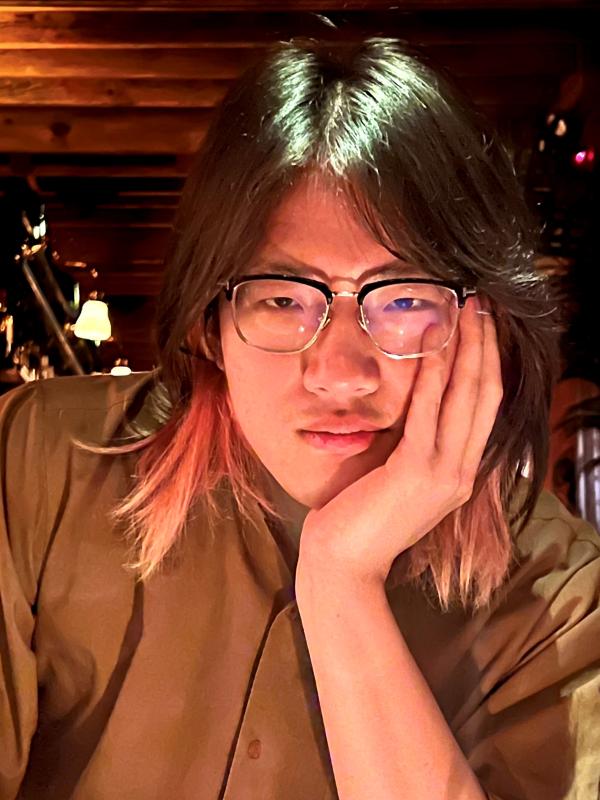 Kio Zhu
Post MFA Visiting Scholar
349C Sullivant Hall
1813 N. High Street
Columbus, Ohio 43210
Areas of Expertise
Generative art | animation
Data driven sound
Storytelling
Education
MFA, Art and Technology Studies, School of the Art Institute of Chicago
BE, Media and Communication Design, Tongji University
朱祺皓(ZHU Kio) is an MFA graduate from Art and Technology Studies, School of the Art Institute of Chicago.
The artist also has a background in Media and Communication Design. The artist works closely with moving images and texts, while actively engages emerging technologies such as blockchain, computer vision and machine learning, not only utilizing the technologies but also critically evaluating their underlying ethical implication and social impacts.
The artist is constantly trying out new methods and tools for his art expression. His works range from data-driven animation, video installation, live performance to interactive web platform, speculative design etc. 朱祺皓 (ZHU Kio)'s works has been included in Ars Electronica's online exhibition, Wrong biennial, reported by Oregon Arts Watch, and exhibited at Chicago local galleries.