Body
2008's program ran from June 16th–27th with 15 young women from Columbus area middle and high schools. These young women were mentored during their two-week study by five women graduate students, one undergraduate and the director of ACCAD.
This year's program explored the topic of consumption. Each team was asked to look at the products they consume and the waste generated by consumption. Teams of three worked together to create a short animation using 3D animation software.
Advanced
Text
---
Group Projects
TEAM 1: Disposable Disaster
Students: Gigi, Masha and Tyne
Mentor: Beth Albright
---
TEAM 2: How Do You Like Them Apples?
Students: Katy, Ahkila and Dominique
Mentors: Neelima Karanam and Natalia Mercado
---
TEAM 3: You Want Pollution With That?
Students: Kathleen, Michelle and Simeng
Mentor: Amber Cecil
---
TEAM 4: The Journey of Trash
Students: Emily, Kira and Robin
Mentor: Mary Twohig
---
TEAM 5: The Bottle Strikes Back
Students: Alyce, Rachel and Taryn
Mentor: Jane Drozd
Media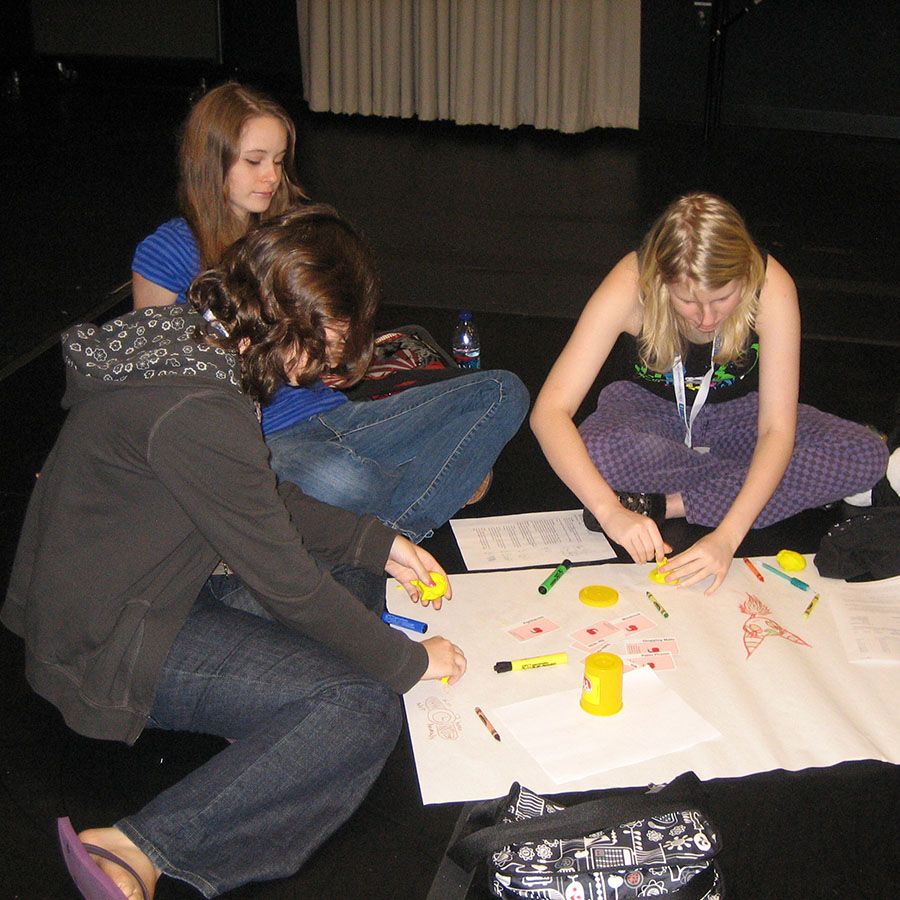 Media