March 15, 2022
ACCAD Lecturer Needed - Web Media Design AU22
Image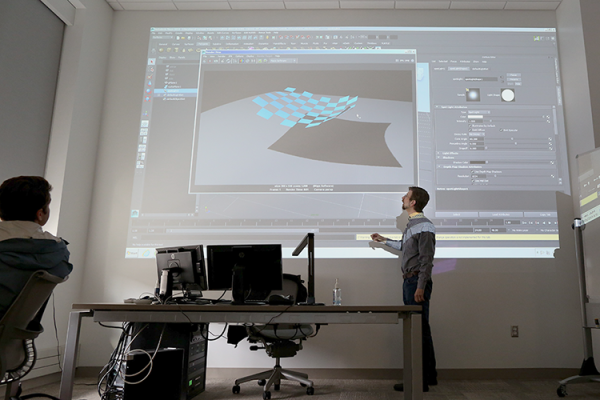 Description
Part-time Lecturer in Web Media Design needed for Autumn semester 2022
Position open as of March 2022
The Advanced Computing Center for the Arts and Design (ACCAD) at The Ohio State University, seeks a part-time Lecturer for autumn semester 2022. Lecturer will teach 1 section of ACCAD 5140 - Interactive Arts Media for the Web. This course is an introduction to the theory and practice of the design of interactive media for the web. This course has an established syllabus, providing guidance for course content.

Qualifications: Masters degree or professional experience in web media design and development for content management systems. Knowledge of the Atomic Design process. Thorough knowledge of HTML and CSS. Knowledge of internet architecture as it relates to web content and dissemination. Knowledge of graphics production for web distribution. Understanding of information architecture design methods.
In addition to teaching responsibilities, the candidate is expected to hold office hours, grade assignments and submit final grades.

Course length:  Autumn semester, August 23 – December 16
Course meeting:  2x/week, 80 minutes each session evenings 5:30-6:50pm, plus weekly office hours
Course mode:  In-person at the Ohio State University, Columbus campus
External Career Site - for applicants not currently employed by Ohio State University (OSU).
Internal Employee Career Site - for applicants currently employed by OSU.
Internal Student Career Site - for applicants who are currently full-time students at OSU.
News Filters:
---