September 12, 2022
Steve May visits ACCAD / OSU
Image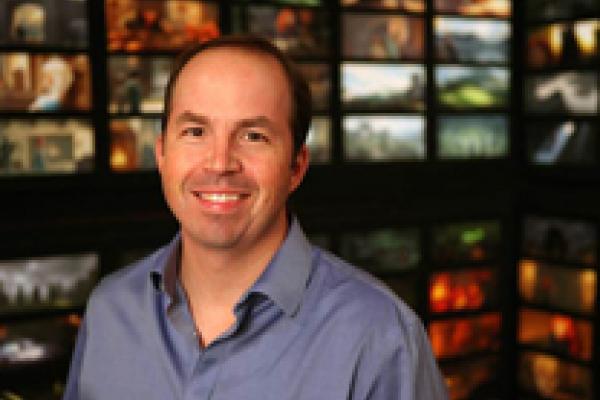 Description
On Friday, September 2nd, OSU Alum Steve May was in town to give an invited lecture for the Dave and Margie Williams Distinguished Lecture Series hosted by the Department of Computer Science and Engineering (CSE). Before that event, Steve graciously stopped by ACCAD and spent time with several students.
Associate Professor Kyoung Lee Swearingen (Design/ Moving Image Production) introduced Steve to graduate and undergraduate students currently taking courses or involved in research projects at ACCAD. The students presented their creative work using various mediums and technology such as AR, VR, projection mapping, game design, and procedural animation. Steve took his time answering many questions from students regarding industry practices, technology development, and he provided great career advice.
Steve May received a PhD from CSE in 1998 and is now Chief Technology Officer at Pixar Animation Studios. While at OSU, he was also a researcher at ACCAD and worked closely with Professor Chuck Csuri.
 
News Filters:
---