August 29, 2022
Welcome Kio (Qihao) Zhu, Post MFA Scholar
Image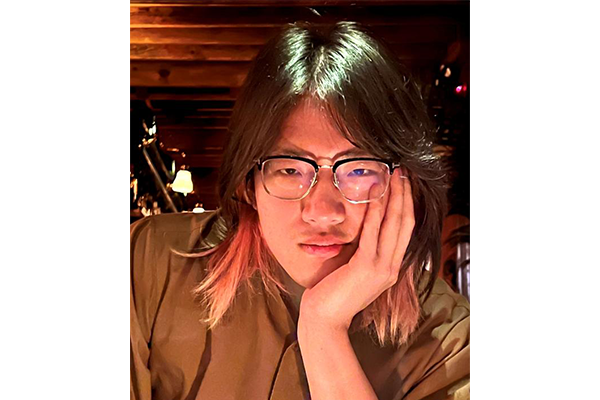 Description
The Department of Design and the Advanced Computing Center for the Arts and Design (ACCAD) are pleased to welcome our new two-year post MFA Scholar, Qihao (Kio) Zhu.
朱祺皓 (ZHU Kio) recently graduated with an MFA in Art and Technology Studies from the School of the Art Institute of Chicago. He also holds a BE in Media and Communication Design from Tongji University in China.
Kio works closely with moving images and texts, while actively engages emerging technologies such as blockchain, computer vision and machine learning, not only utilizing the technologies but also critically evaluating their underlying ethical implication and social impacts.
His works range from data-driven animation, video installation, live performance to interactive web platform and speculative design. Kio will teach courses for both Design and ACCAD and will engage with interdisciplinary Ohio State University students, faculty and staff, while continuing to develop his own research interests. His office is located in Sullivant Hall (rm 349-C) inside the ACCAD research and teaching space.
This two-year post-MFA scholar position is funded collaboratively by The Global Arts and Humanities Discovery Theme, The Enterprise for Research, Innovation and Knowledge and the College of the Arts & Sciences at the Ohio State University.
News Filters:
---